I've been trying to recoup from the breakneck speed of "Vroom! Vroom!" and figure out what's next. While I was deliberating, this box came in the mail.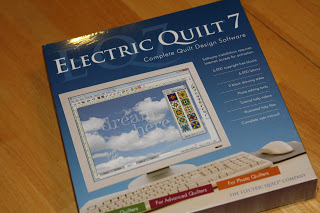 I was so excited! Now I can finally start EQing! Once I get through the tutorials, that is. I'm usually not someone who reads instruction manuals, but I don't think I can cut corners with learning this program. When folks said there is a learning curve with EQ 7, they weren't kidding. I'm trying not to be totally intimidated by it and am taking it one tutorial at a time. I think there are 22 tutorials. So I have a ways to go!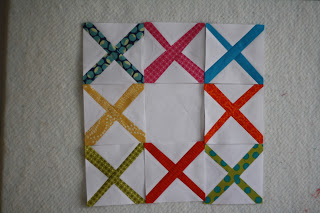 In the meantime, I started working on the block for the We Bee Modern Too bee. Kersten from
Frozen Knickers
asked for the Missing Your Kiss block from
this book
in bright and bold colors. Bright and bold I can do! Here's what I came up with. I just have to sew them together and add the border and then send it off.
Yesterday, I was flicking through a catalog when I saw a patterned skirt that got me thinking about the next quilt. I think a little more tangerine is called for. I cut some strips and am playing around with them, but I'm having a hard time getting the fabric to cooperate with my vision!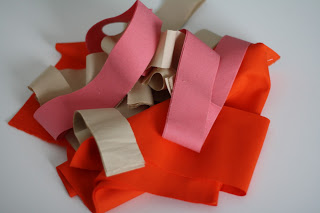 We shall see… I hope to share something with you soon.
And then there's this little stack of lovelies waiting patiently to be pieced into a top.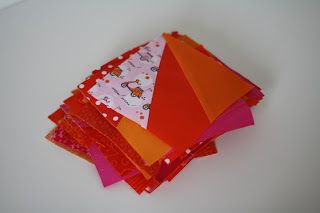 So much fabric, so little time…until next time!