Thank you to everyone who entered my Sew Mama Sew giveaway for a chance to win a charm pack of Simply Color by V and Co.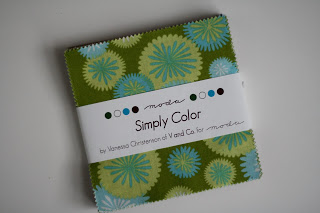 You had some great ideas about how to use up those scraps, some of which I've already started to put into practice. Thank you for sharing!
Random.org picked #678 – Ana from Stash Avalanche!
True Random Number GeneratorMin: Max: Result:678Powered by
RANDOM.ORG
678. Stash Avalanche May 8, 2013 at 12:40 PM
I have a jar with loads of tiny triangular scraps which I am (eventually) going to applique onto a quilt like tiny flags.
Thanks for the giveaway!
Ana's quilt is going to be pretty amazing with all those teeny tiny triangles!
Congratulations, Ana!