As I was sifting through my closet this weekend, I came across a little baggie of half square triangles left over from a mini quilt I made many moons ago.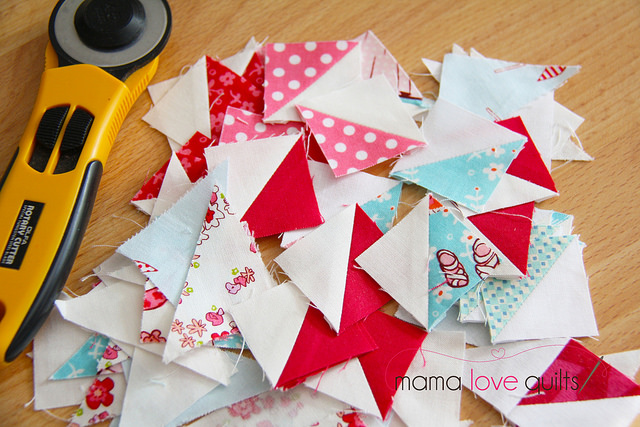 These tiny HSTs would finish at one inch. My instinct was to toss them. But then I wondered if there was something little that I might make with them.
I looked through my book of 501 quilt blocks – which is an excellent reference, by the way – and came across the Amish Star block.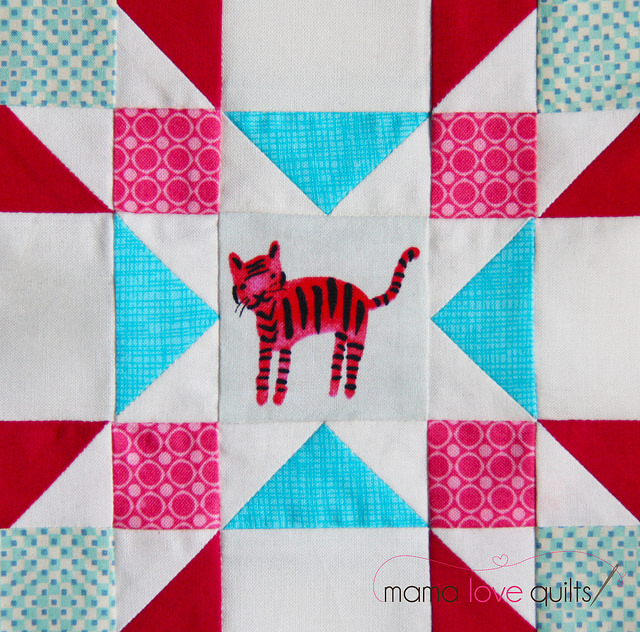 I only ended up using 8 of the HSTs to make this little block. It will finish as a six inch square.
I think it will make a nice jumbo sized pin cushion – something that I've been meaning to make to replace one that has seen better days.
I love this little block and could see myself making a bunch of them at a larger size for a quilt. Someday, perhaps!
For now, I think I will stick with the pin cushion – it's a much more manageable project, don't you think? As for the rest of those HSTs, someone on IG said she'd be willing to adopt them. I'm thinking I will take her up on her offer. I wonder about what they will become next.
Linking up to W.i.P. Wednesday!